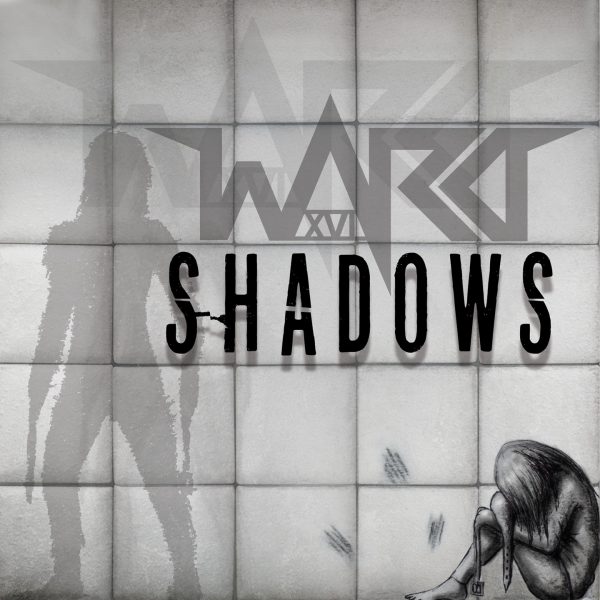 "This over the top album ends with the mind blowing 'Shadows'. It has the pomp and majesty of A Night At The Proms performance. It's an all consuming black hole to finish off a faultless piece of work. It ebbs and flows like a heavier 'Bohemian Rhapsody' beginning with gentle vocals, strings and laid back snare work as it builds to a crescendo of almost operatic majesty with guest vocals by Russ Custard from Footprints In The Custard. The final minute is a cathartic wall of noise that eases to a shimmering calm."
HRH Mag
I want to tell the story of how the lyrics to this song came about. This was one of the songs that had sat there there longest without me putting any lyrics to it. I'd tried on several occasions and I just couldn't do it justice. I had an intro, nothing more.

My great Nana fell ill with Pneumonia and I went with my sister to see her in hospital. Unfortunately she died whilst we were both at her bedside and I came out of there kind of not knowing how to feel. What I'd witnessed was both beautiful and horrible at the same time, everything seemed very still and calm following her death but there was also a huge part of me that was angry at the way she'd been treated.

At some point in the week that followed I played the demo and recorded the vocals in one take, a lot of it I made up on the spot. I then went back later and recorded another vocal layer. I must stress that these lyrics are completely fictional, in no way relevant to the events that happened a few days prior but the emotion that was present I knew I could never capture that again, which worried me because I had to re-record this in the studio.

We got the first set of mixes back for the album and I listened through what I'd recorded in the studio for this track and I immediately said I didn't like the vocals, the demo was just perfect. There were imperfections on the demo, I had a cold for one, my home recording mic isn't very good, but there was no way I could capture that emotion again and I hadn't, so we took the new vocals out and dropped the demo vocals in so what you hear on this track are the actual vocals I recorded that day alone, at home.

These lyrics genuinely disturb me. If there's one song that makes you understand why Psychoberrie became so evil it's this one.